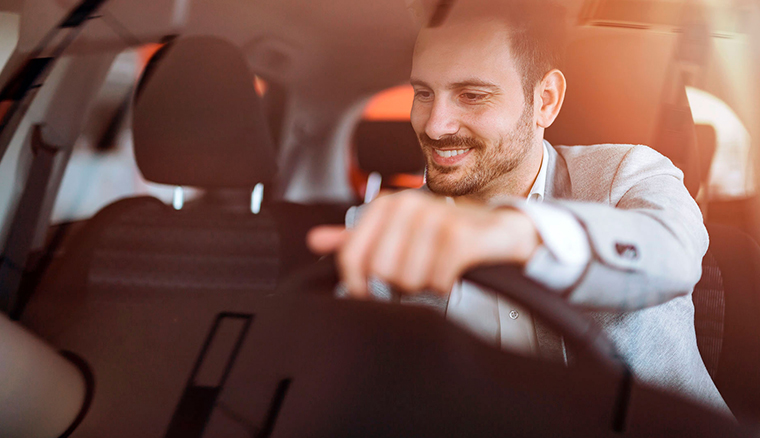 Hire personal drivers in Dubai to enjoy a comfortable journey
At Pleasant Drive we provide professional drivers for your personal use. You can use their services for office drop off, school drop off. You can also take your family for shopping, sightseeing, etc after hiring our drivers. We have a team of well-versed, knowledgeable and expert private drivers. You can travel anywhere in Dubai after hiring our services. We provide personal drivers in Dubai who have a flawless track record. All the drivers are skilled, familiar with the road laws. Pleasant Drive leaves no stone unturned to ensure that the client and their family receive the best experience from our end. It is our top priority to ensure that customers are satisfied with our services, and we arrange a stress-free environment. We understand that there are many important tasks on which you need to focus. So, leave the task of driving your vehicle to our expert drivers.
Get a sense of relief
After hiring a personal driver service, you will get a sense of relief because driving on Dubai roads is often very challenging. You must hire personal driver Dubai service. Whether you require the driver for just one trip or for a long duration, our service is always ready to serve you. We understand the value of time. The team of Pleasant Drive understands that not everyone is familiar with the routes of Dubai. Our personal drivers take the best route and avoid traffic blockages so that you can reach your destination in a hassle-free manner. You can travel to your destination without any worry because our drivers are present to help at each step.
A comfortable and smooth experience is waiting for you
The drivers of Pleasant Drive are experienced and proficient in their work. We continuously take feedback from our valuable clients and update our service. After hiring our service, you can get a comfortable and smooth experience. Our satisfied clients recommend us to others, which is a big award for us. We strive to retain the trust and faith of our esteemed clients. Our hire personal driver Dubai service is available around the clock, and it can make your life easier.
You can easily escape the stress of Dubai's hectic traffic after booking our service. Moreover, you can focus on other important tasks while traveling in the comfort of your own car. The journey becomes easy and very comfortable when our expert personal driver is present to serve you. Contact us to learn more about personal driver Dubai monthly service. Our driver will keep you safe and secure throughout the journey, irrespective of the distance and time. Our professional drivers are capable of taking long-distance trips. During the journey, we also take care of your time and safety. Hiring a personal driver brings a sense of relaxation. During the journey, you can spend quality time with friends or complete some pending work. We value our clients and strive to give them the best ride possible. Call us to learn more about personal driver Dubai monthly service.